Global pension funds bet on Korean logistics amid e-commerce surge
20-09-02
본문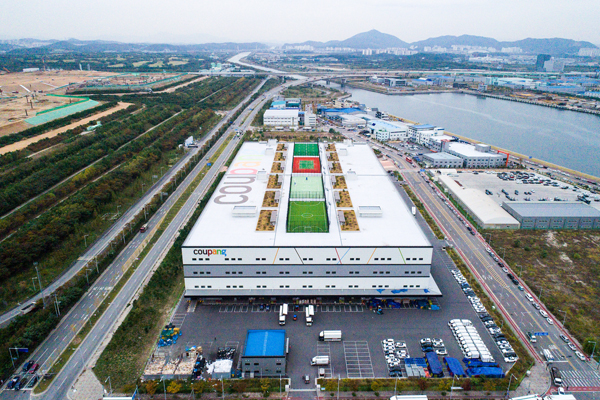 Global pension funds have turned their attention to South Korean logistics as e-commerce demand soars due to COVID-19.

Dutch pension fund APG, Canada Pension Plan Investment Board (CPPIB) and Hong Kong's logistics real estate platform ESR on Thursday agreed to invest a combined $2 billion in Korean distribution centers.

Logistics have emerged as a stable investment over the years, delivering solid annual returns of 5 to 6 percent. They have gained even greater appeal given their strong growth momentum amid the pandemic.

E-commerce is thriving in Korea and is set to get even bigger. The latest Euromonitor report showed that e-commerce accounted for 28.2 percent of all retail sales in Korea in 2019, with this figure expected to reach 38.2 percent in 2024.

A similar growth trend can be found in China, home to the world's largest e-commerce market. During the same period, e-commerce penetration in China is projected to rise from 28.2 percent to 40.4 percent, according to Euromonitor.

COVID-19 has accelerated the migration to online stores.

Korea's biggest portal operator Naver reported a 7.4 percent jump in its first-quarter operating profit compared with a year earlier, largely due to a surge in online sales from social distancing measures to slow the spread of the virus. The country's ecommerce giant Coupang is likely to see a similar boost. Its revenue soared 64.2 percent year-over-year in 2019 to 7.15 trillion won ($5.79 billion), with sales expected to be even higher this year following Korea's massive outbreak in late February.

But experts say the real winners behind the latest e-commerce boom are owners and investors of logistics centers. Many local e-commerce firms tend to rent out the warehouses, unable to shoulder the massive costs of direct ownership.

Korea's logistics center lease hit a record high of 30,270 won per 3.3 square meters last year, up 21.7 percent from a decade ago, according to global real estate service firm CBRE.

Logistics and fulfillment facilities are now a hot investment target in not only Korea but across Asia.

An ESR annual report highlighted this growing retail shift from brick-and-mortar to online. Institutional investment in Asian physical shopping malls plunged to $2 billion in 2018 from $8 billion in 2014. During the same period, institutional money raised for logistics centers in the region surged to $12 billion from $8.9 billion.
LIST