E-commerce boom heats up smart logistics market in Korea
21-11-02
본문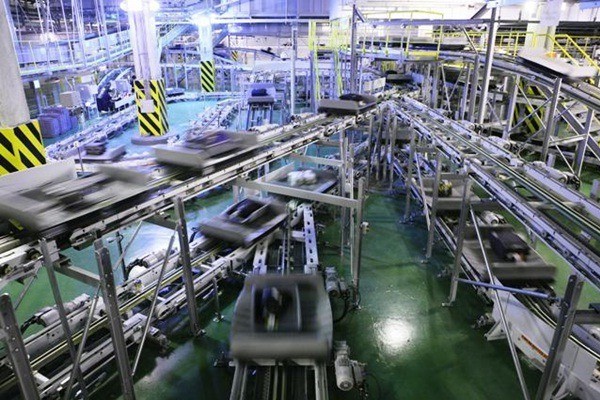 IT solutions providers are enjoying a heyday as Korean logistics players rush in robotic and digital upscaling to stay competitive after e-commerce leader Coupang Inc. vowed to use most of $4.2 billion IPO proceeds to reinforce its fulfillment capacity.

Posco ICT, the IT and engineering unit of South Korea's steel giant Posco, is one of the firms providing logistics automation equipment. Its censors and cutting-edge controlling system have been installed in a cargo terminal at Incheon International Airport that handled around 170,000 freights per day on average before the Covid-19 pandemic. An average of 11.4 units of cargo per 100,000 are misdelivered at global airports, but the error rate sharply falls down to 0.2 at Incheon International Airport thanks to Posco ICT's outstanding technology, an official from the company said.

The company won an order from Hanjin Transportation to supply its artificial intelligence (AI)-based unmanned package sorting system for Hanjin's 107 billion won ($94.6 million) worth mega hub project. Hanjin is building a mega-sized logistics terminal in Daejun on an area of 148,230 square meters with an aim to complete the construction by 2023. The new center will be capable of handling 1.2 million parcels a day.

LG CNS, the IT service arm of LG Group, is the leader of the country's logistics automation market by accounting for 30 percent. It has worked with local delivery majors such as CJ Logistics, Hanjin Transportation and Lotte Global Logistics as well as e-commerce platforms to establish their distribution centers or provide IT solutions.

LG CNS' AI solution automatically categorizes packages into three by size and its accuracy rate reaches 99.8 percent. Its AI picking robots are able to learn various shapes and sizes of parcels to move them without damage.

Lotte Group's IT and logistics units, Lotte Data Communication and Lotte Global Logistics, are also collaborating to establish a mega hub logistics center in Jincheon, North Chungcheong Province by 2022. The center will be capable of predicting cargo volume based on big data analysis to effectively deploy delivery trucks and manpower in advance, the company said.

The country's logistics automation market is estimated to grow to 760 billion won this year.
LIST